San Antonio's Comprehensive Pest Control Providers
Pestmaster® Services of San Antonio, TX started with a dream of providing safe, comprehensive pest control to families across central Texas. Our pest control professionals have over a decade of combined experience in protecting families from insects, rodents, arachnids, birds, and other pests across the greater San Antonio area. From SeaWorld to the Alamo, we're committed to keeping families safe in the River City.
Why Choose Pestmaster® Services?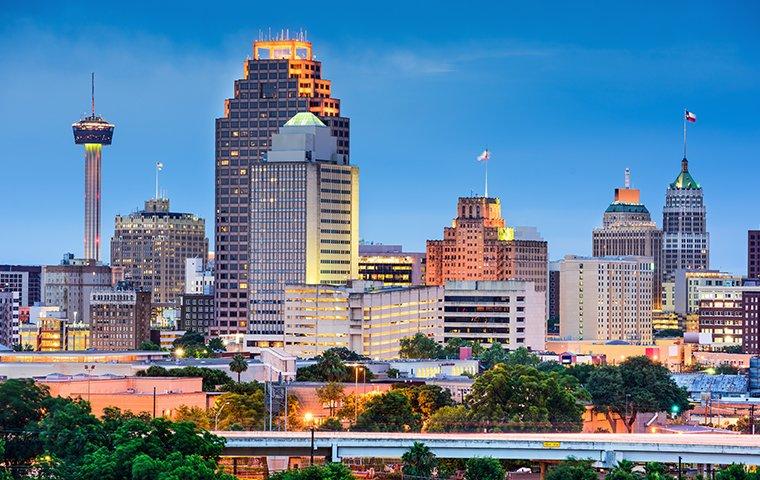 We perform overall pest management that combines interdependent knowledge of multiple pest categories and how they interact with one another.

We have over 40 years of experience in the industry.

We offer a range of services and protections few companies can provide.

We take an environmentally conscious approach to pest management.

We offer the most effective solutions to combat a wide range of pest disruptions.

We use top-quality, science-based products.

We provide sustainable solutions.

We specialize in all phases of pest control, including integrated pest management (IPM), termite control, bed bug control, and many more.

We offer vegetation management that maintains grounds, promotes the health and viability of desirable species, and prevents rodent infestations.

We utilize our skills and equipment to provide solutions for aesthetic, regulatory, and right-of-way situations.

We provide health-related vector control services that guard your family against dangerous illnesses, including hantavirus, West Nile virus, histoplasmosis, cryptococcosis, and salmonella typhimurium.
Our Pestmaster® Services Promise
Our goal is to make the pest control process as stress-free as possible. Using comprehensive pest control solutions that won't harm your home or business, we ensure San Antonio property owners have healthy, pest-free homes - guaranteed. Our compassionate pest control professionals will give you the sense of security that San Antonio residents deserve. Ready to let Pestmaster® Services rid your property of pests? Reach out today!